When you hear that a product is "custom made," you may think of expensive, labor-intensive items like tailored suits or hand-crafted furniture. However, in the manufacturing field, custom converting is a practical and often cost-efficient approach for making high-quality components. In fact, you may be surprised to learn how many products can be made with custom converting.
Benefits of Custom Converting
There is a wide range of converting processes that can be utilized to modify raw materials into device components or complete products. Going this route can allow you to use innovative and proven materials from industry-leading suppliers. The end result is a product that is distinct and precisely made for your needs. It's also possible to reverse engineer a finalized design to recreate the parts that you need to be produced.
Products that Can be Made Through Custom Converting
1. Shielding tape.
Dealing with electromagnetic interference (EMI) or radio frequency interference (RFI) can be a challenge when designing an electronic device.
Shielding tape is effective, cost-efficient, and available in an array of constructions. With custom converting techniques, the tape can be made to fit precisely in your design.
2. Filters and venting.
Filter and vents are key components that enable the proper flow of air and sound, while containing moisture, dust, and other debris that could damage the device or affect performance. Today's advanced materials offer flexibility and properties designed for specific applications. Even better, these materials can be converted to the exact specifications of your product.
3. Noise and vibration dampeners.
What do electronics, medical devices, automotive, and other industries have in common? Their products all need to avoid noise, vibration, and harshness (NVH). Foam and foam tapes are just two solutions that can be very effective for vibration damping, cushioning, and shock absorption. The first step is selecting the optimal material for your application, environmental factors, and other needs. From there, we can take high-quality raw material and use converting methods such as slitting, cutting, and assembly to create a custom product.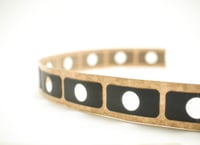 4. Seals and gaskets.
Even for the most innovative products, performance and success often come down to the smallest of parts. We're talking about seals and gaskets that are intended to prevent the leaking of air, liquids, light, debris, and other elements. Instead of relying on stock products, the more reliable option is to have a seal or gasket customized for your design, using materials such as foams and sealing tapes.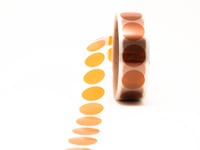 5. Thermal management.
Managing heat has always been a challenge when designing electronics. However, as devices become more compact and powerful, this has become an even more critical issue. The good news is there's an excellent selection of heat management materials, thermally conductive adhesives, and silicone compounds available. These products can be converted into tapes, pads, insulators, and much more.
6. Bonding tape.
With advancements in adhesives and other materials, bonding tapes are more versatile and dependable than ever. Whether you need a temporary or permanent bond, it's important to source the right product that will work with your substrate, environmental conditions, and functionality of the final product. Converting processes can resize or reshape a readily available bonding tape or allow you to create a custom bonding solution.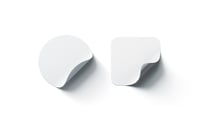 7. Wearables.
When designing a wearable device, there is a very unique substrate that you must consider – skin. Material suppliers have researched and developed tapes and patches that are bio-compatible and skin-friendly. There are even options available for short- and long-term use. Custom converting allows you to take advantage of these technologies to create stick-to-skin devices, wearable sensors, wound care products, radiopaque skin imaging markers, and more.
Working with Tapecon
Custom converting can be an effective and cost-efficient approach to manufacturing. But for a quality result, it's imperative that you start with the right material. By combining converting capabilities with materials expertise, Tapecon is uniquely positioned to provide recommendations that improve the quality of your product and streamline the manufacturing process.
Get started with custom converting.
At Tapecon, we have over 100 years of experience helping customers solve their complex product challenges. Learn more about our custom converting services.
Subscribe To Our Monthly Newsletter