Larkin Workforce Training Center
The Larking WTC is a community asset that allows employers in certain in-demand manufacturing industries to upskill their new hires or apprenticeship candidates without wasting in-house labor or other resources related to traditional on-the-job training.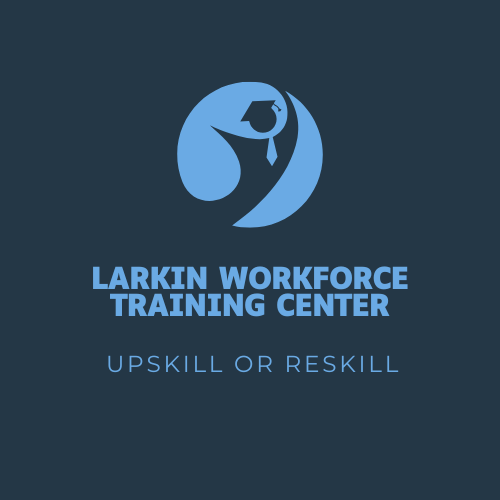 Mission & Vision
To be a global leader as an employer-led, community supported workforce development center delivering superior outcomes for employees and employers


Foster applied learning in printing, converting and other advanced manufacturing career pathways
Provide flexible content using the latest in learning technology to upskill or reskill candidates for success at in-demand jobs
Connect motivated individuals to employers, supported by workforce agencies, so they thrive without talent limitations
STEVE DAVIS
CEO
Steve Davis is the President at Tapecon, Inc., a 5th generation, family-owned manufacturer based in Buffalo, New York. Steve graduated from Clarkson University in 2001 with a bachelor's degree in Engineering & Management and obtained his master's degree in International Business at St. Bonaventure University. Steve also graduated from UB's Center for Entrepreneurship Leadership program (CEL), and Startup CEL program. He is active in the CEL Alumni Association, a Board Member and past Chair of the Buffalo-Niagara Partnership's Manufacturers Council, Chairman of the Entrepreneur's Organization WNY Chapter, a member of the UB Center for Materials Informatics Industrial Advisory Board and Board Member of the Buffalo and Erie County Workforce Investment Board.
Peter LePore
Managing Director
Peter LePore is a Partner in Scarole Enterprises, a global technology workforce and entertainment organization based in Miami Florida. He is a high-performing executive with over 25 years of training and organization learning experience with in-depth knowledge of manufacturing, retail, healthcare, technology and distribution operations. He holds multiple graduate degrees and industry certifications in Business, Psychology and Instructional Technology. A successful entrepreneur and community advocate, he has served on several Boards of Directors and Committees, including the Executive Board of the Boys and Girls Clubs, Institute of Industrial Engineers and the Friends of Strong Memorial Hospital. His work and passions have provided him the opportunity to travel the globe and believes that that experience is best served right here in the Buffalo Community.
The Larkin Workforce Training Center collaborates with local leaders, businesses, and schools to bring skilled jobs to our community. Click HERE to learn about our key role in transforming Western New York into the nation's next tech hub!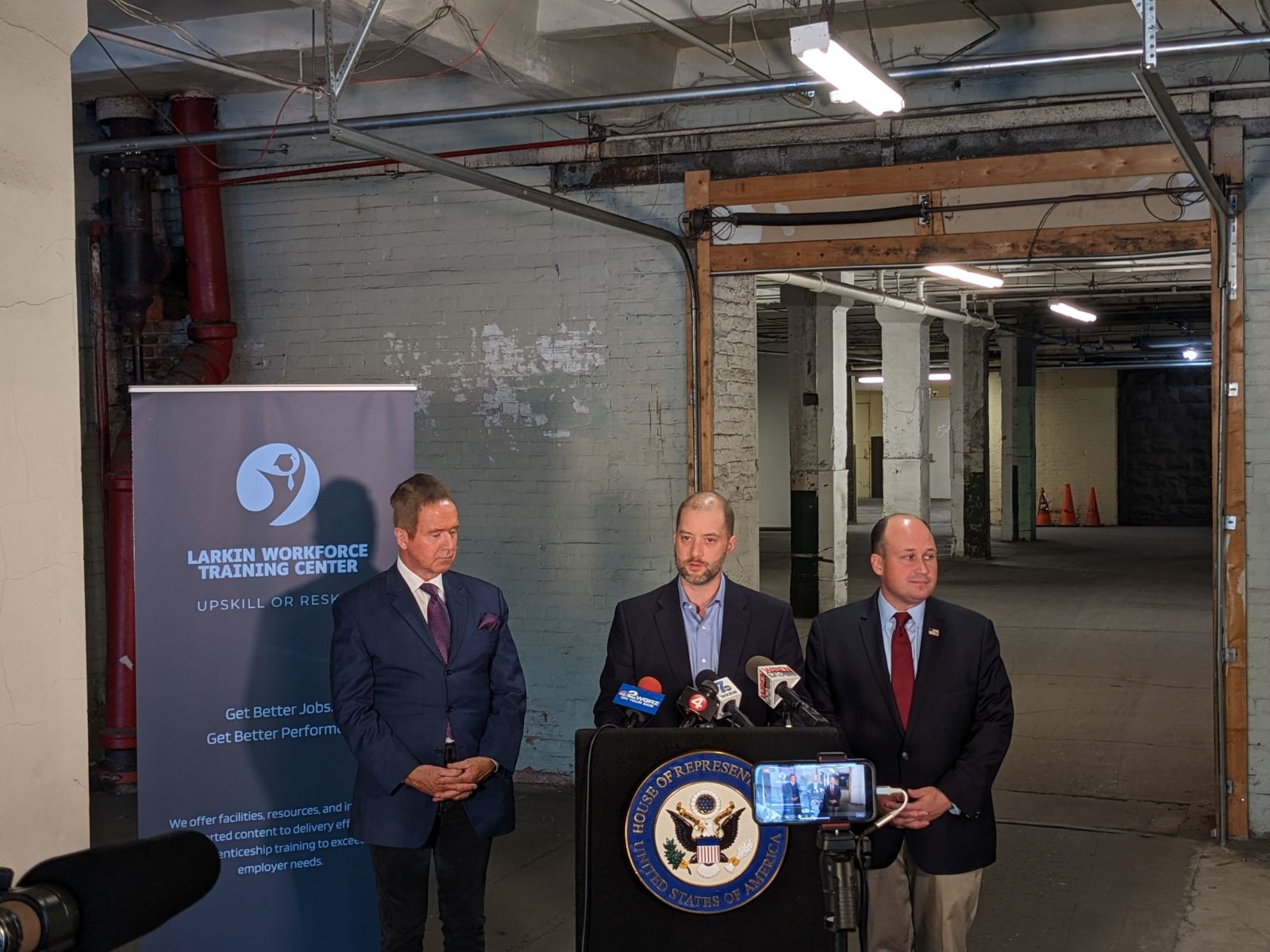 Show your support
If you'd like to provide a letter of support, please download the provided template, add your company's logo, sign and upload using the form below.
NORTHLAND WORKFORCE TRAINING CENTER
SAY YES BUFFALO
NISSHA MEDICAL TECHNOLOGIES
SEMI FOUNDATION
TAPECON INC.
SEALING DEVICES INC.
BE YOUR OWN HERO
ARMOR-IIMAK, INC.
BISON BAG COMPANY, INC.
BUFFALO PUBLIC SCHOOLS CAREER & TECHNICAL EDUCATION
GOODWILL INDUSTRIES OF WESTERN NEW YORK
THE FOUNDRY
BUFFALO NIAGARA PARTNERSHIP
Larkin WTC Focus Groups
If you're interested in participating in a focus group to provide input and feedback to help Larkin Workforce Training Center become a reality, check the box when filling out the form.
Subscribe to Updates
Fill out this form and we'll be sure to email you updates as our plans for the Larkin WTC progresses. You'll be the first to know about new partnerships, launch dates and other important milestones.