Submit the Form to Get Your Copy
As a trusted custom converter and OEM manufacturer, Tapecon has helped clients in a wide range of industries design, test and produce high-quality, cost-effective membrane switches that ultimately help products succeed.This guide has been prepared to assist you in membrane switch design considerations. We hope that the guide will help relate your product engineering to our production processes.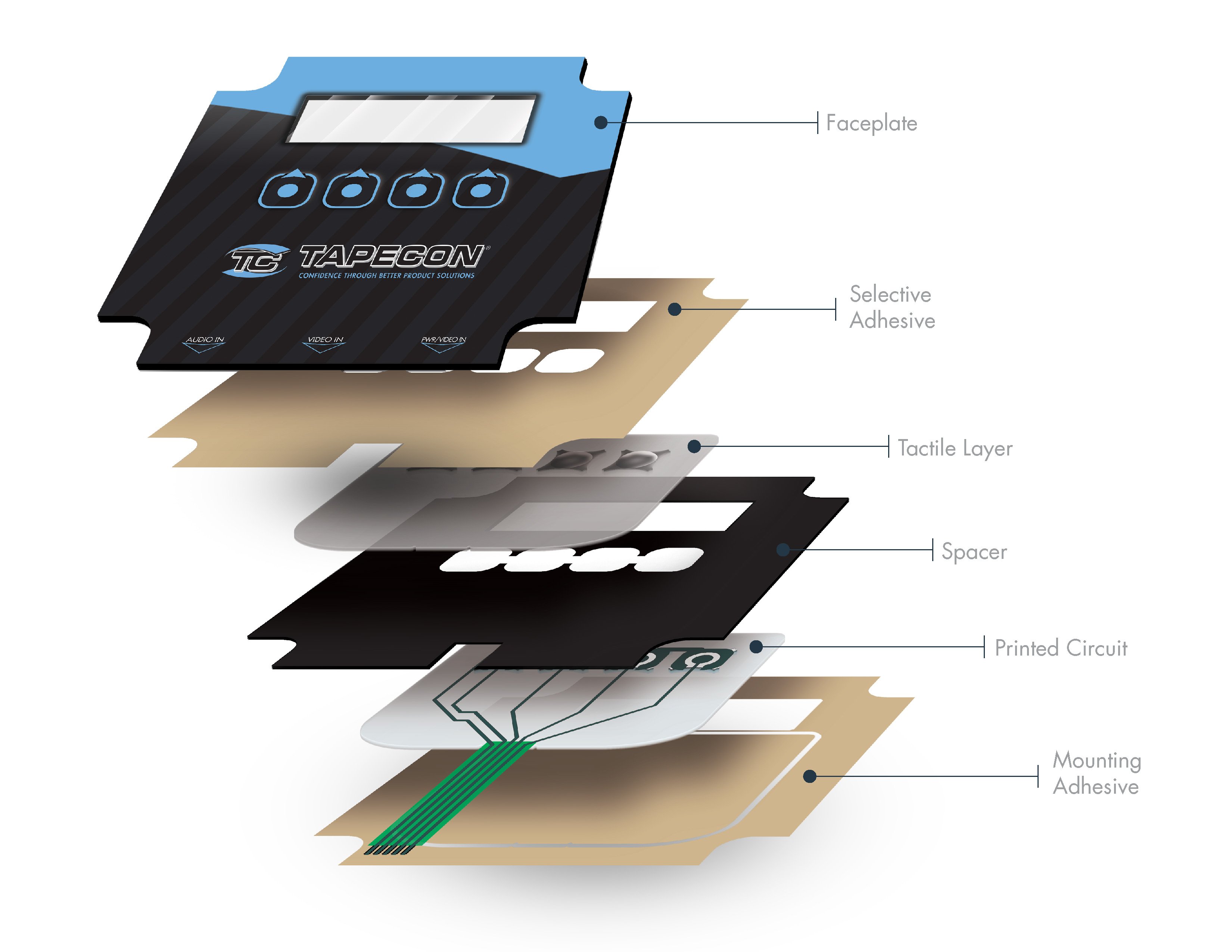 Compact. Flexible. Engineered.
Over the past decade, membrane switches have become valuable tools to designers and engineers. They allow great flexibility in graphic and electrical design by combining graphic overlays and electrical switches into an integral unit. Designers are no longer restricted by the physical dimensions and limitations of mechanical switches. Faceplates and control panels can now be created in more practical, user-friendly configurations.
Sint oratio at per, diam saepe dicam ei sea. At civibus appetere cum, quem habeo in. Eam modo apeirian te, ut altera iisque evertitur sit. Cu saperet inermis aliquando nam, per impetus qualisque interesset ex, vix at omittantur instructior disputationi.
We regularly publish content to serve our fellow colleagues in the advanced manufacturing industry.