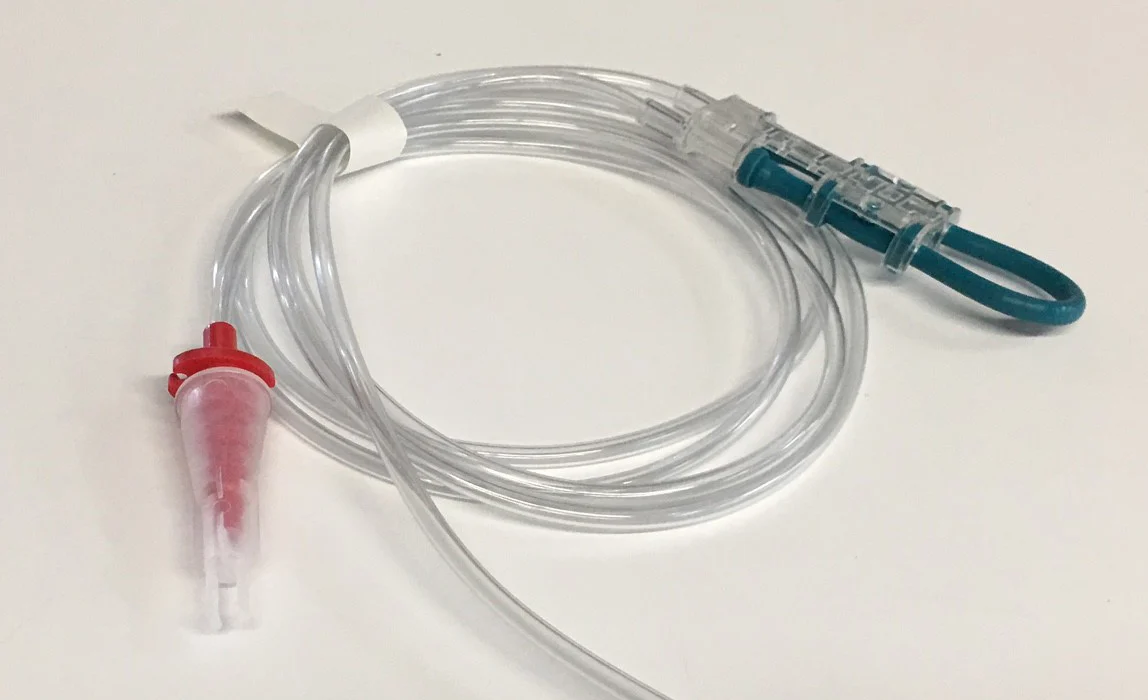 What is cohesive tape?
Cohesive tape is a specialized, latex-free tape that is designed to only stick to itself. It will not adhere to or leave a residue on other surfaces, including plastic, metal, skin, and hair. With its unique properties, cohesive tape can be formed into fasteners and films to enhance products and packaging.
Using our decades of expertise, we developed the Ryandra brand as the highest-quality and most flexible cohesive tape in the industry.
Uses for Cohesive Tape
Thanks to its self-stick ability, Ryandra cohesive tape is used in applications that call for reliable and clean packaging solutions.
Medical Device Packaging
Ideal when coiling and banding medical tubing sets.
Industrial Packaging
Keeps electrical cables and other components secure.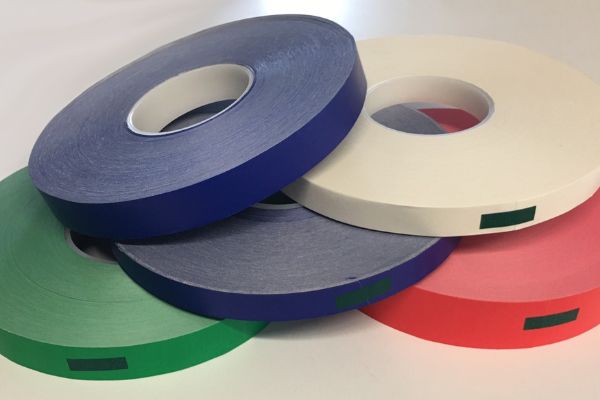 In-stock or built-to-spec
Ryandra cohesive tape is readily available in 16 standard sizes, ranging from 3/8 inch to 2 inches wide. We can also customize a product to your application, including size, color, and length.
Unquestioned quality
Like all Tapecon products, Ryandra cohesive tape comes with our uncompromising commitment to quality and service. All our production and office facilities conform to ISO 9001:2015 standards.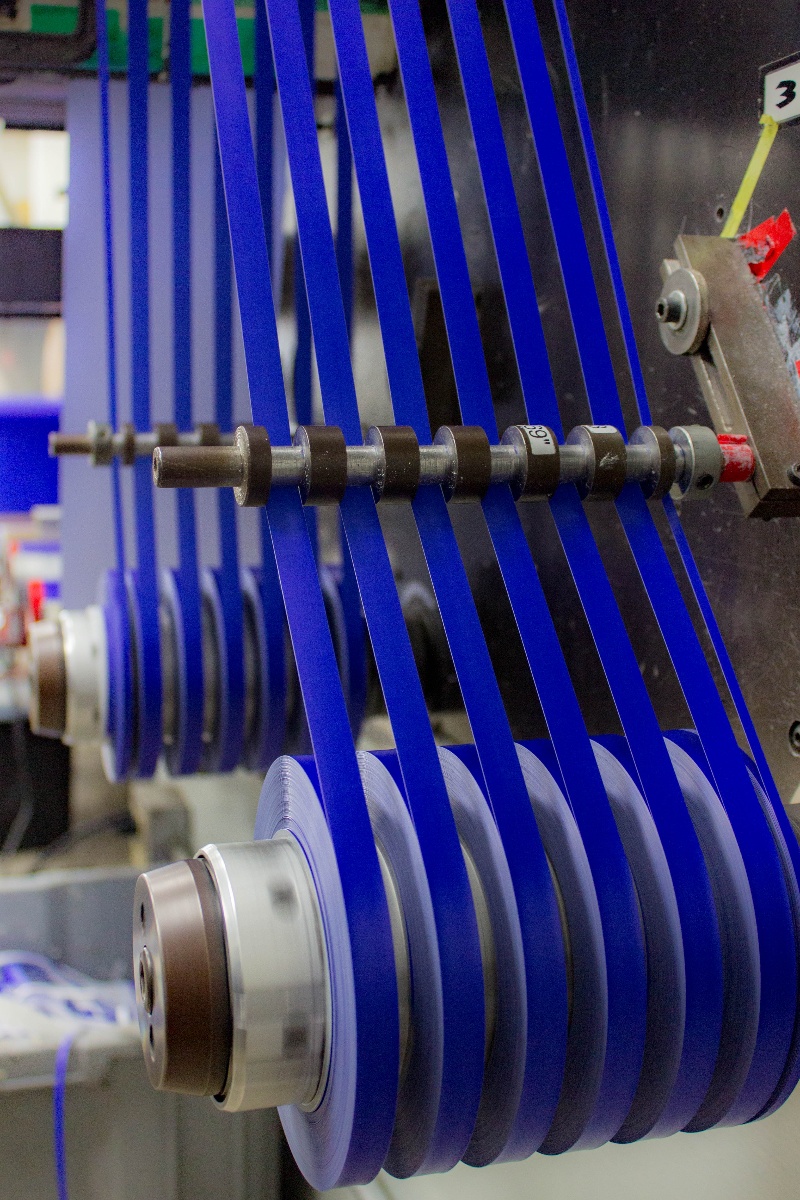 Cohesive Tape Dispensers
For efficient, accurate cutting of Ryandra product, we offer a line of cohesive tape dispensers. Made of durable and corrosion-resistant stainless steel, the dispensers are suitable for medical and industrial environments. Four models are available with either horizontal or vertical arms, and the capacity to hold up to 2,000 ft. of medical-grade tape.
Key Features
Manual, demand, and auto dispenser modes
Optional time delay between dispensing cut tape
Simple maintenance and dependable technical support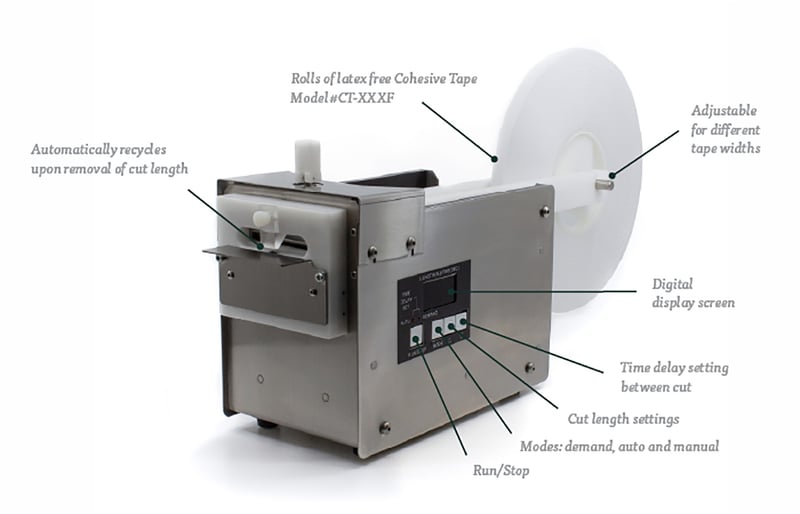 Related Applications and Services
If your design calls for cohesive tape, you may also be interested in learning about other ways Tapecon can improve your product.
Let's Get Started
To learn more about partnering with Tapecon, fill out this short form and a Tapecon representative will follow up with you as quickly as possible. As a fifth-generation family business, we pride ourselves on being trusted manufacturing partners for our clients, and we look forward to working with you.
"Tapecon reviewed our proposed design and gave us prompt professional assistance."
Research Engineer
"Great interaction and professionalism for a start-up product component."
Supply Chain Consultant
"Good communication from customer service."
Purchasing Manager
"What my company appreciates most is their flexibility should we need an order or a partial sooner than the due date at the time of order submission. These attributes make them stand out in their industry!"
Senior Buyer
We regularly publish content to serve our fellow colleagues in the advanced manufacturing industry.