Rooted in Innovation
As a company with tradition rooted in innovation, Tapecon has been actively involved in a number of sustainability initiatives. Continuous improvement has been one of Tapecon's core values since the business was first started in 1919 and as a result, Tapecon has embraced a number of lean and sustainable practices in order to evolve.
We have concentrated on a select few key areas that will allow your projects to sustainably flourish with Tapecon:
Customer education
Environmental sustainability
Employee health, safety, and education
Lean thinking
Through lean thinking, we've been able to get rid of excess production waste and have been able to maximize our supply chain - all while manufacturing environment-friendly products.
Sustainability in Action
Tapecon is a founding member of WNY Sustainable Roundtable (WNY SBR). The WNY Sustainable Business Roundtable is a "business-driven" organization focused on creating an environmentally and economically resilient Buffalo-Niagara through business innovation, knowledge, and cooperation.

In April 2015, Tapecon submitted a Sustainability Plan to support WNY SBR during a forum called "A Sustainability Plan: Why have a Sustainability Plan. Our Sustainability Plan will be fine-tuned throughout the course of our company's existence.
As part of WNYSBR, Tapecon participates in their WNY Clean Production Leaders program, which is a smart chemical management program for local businesses leading the way to cleaner air and waterways.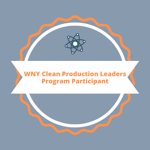 With our drive to be a green printing company, Tapecon has joined the Buffalo Recycles movement with a commitment to recycling and green manufacturing while encouraging others to do the same.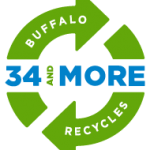 "Tapecon reviewed our proposed design and gave us prompt professional assistance."
Research Engineer
"Great interaction and professionalism for a start-up product component."
Supply Chain Consultant
"Good communication from customer service."
Purchasing Manager
"What my company appreciates most is their flexibility should we need an order or a partial sooner than the due date at the time of order submission. These attributes make them stand out in their industry!"
Senior Buyer