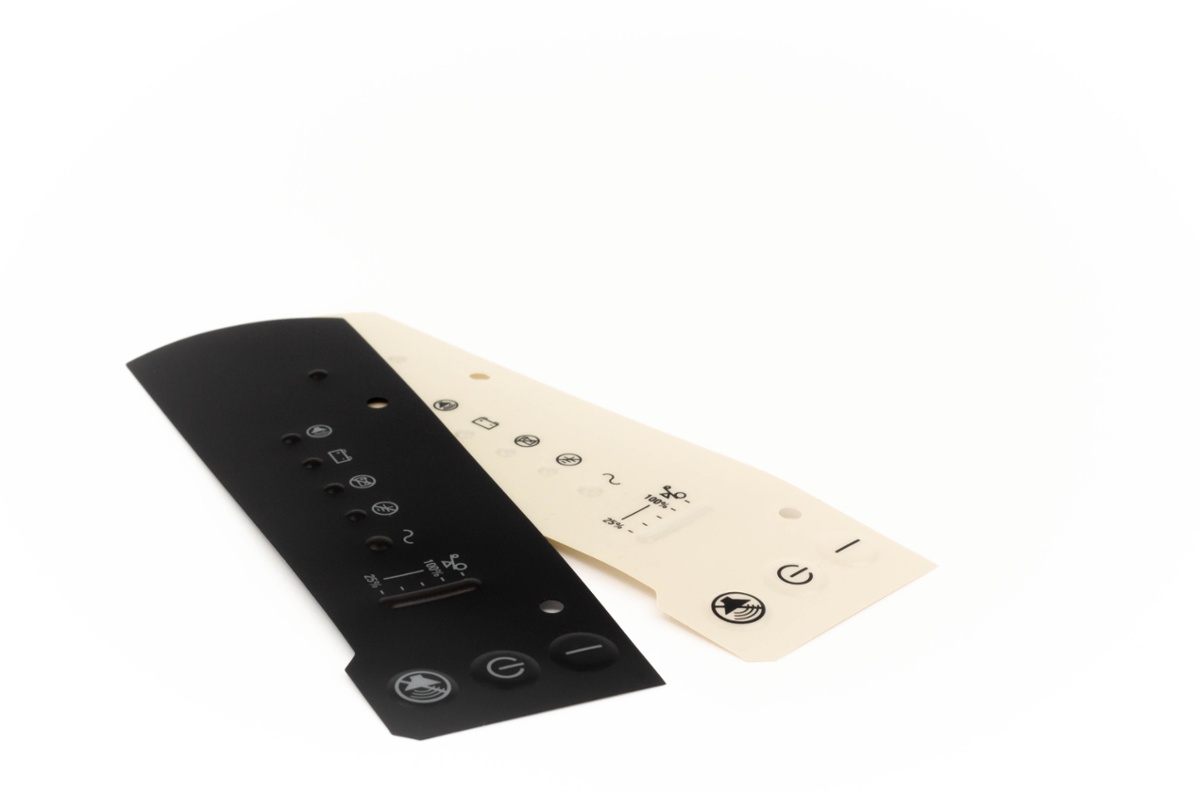 What is a graphic overlay?
A graphic overlay, sometimes called a nameplate, is a printed graphic surface that is placed over top of the internal electronics of a product. The overlay serves multiple purposes. First, it protects the sensitive materials and components from environmental conditions and wear and tear. Second, and just as important, it provides a clean, intuitive experience for the user to operate the device.
At Tapecon, we believe that the graphic overlay shouldn't be an afterthought of your design. In fact, it may be the first and most frequently used component your user engages with. Using top-of-the-line materials and our 100-plus years of experience, we can create a custom overlay that looks, feels, and operates to perfection, and elevates the entire experience of your product.
Uses for Graphic Overlays
Graphic overlays can be found in a wide range of medical and industrial products that feature a control panel or human interface.
Membrane switch overlays
Provides a quality experience for a wide variety of human interfaces.
Anti-microbial overlays
Print on hard-coated antimicrobial materials for medical devices.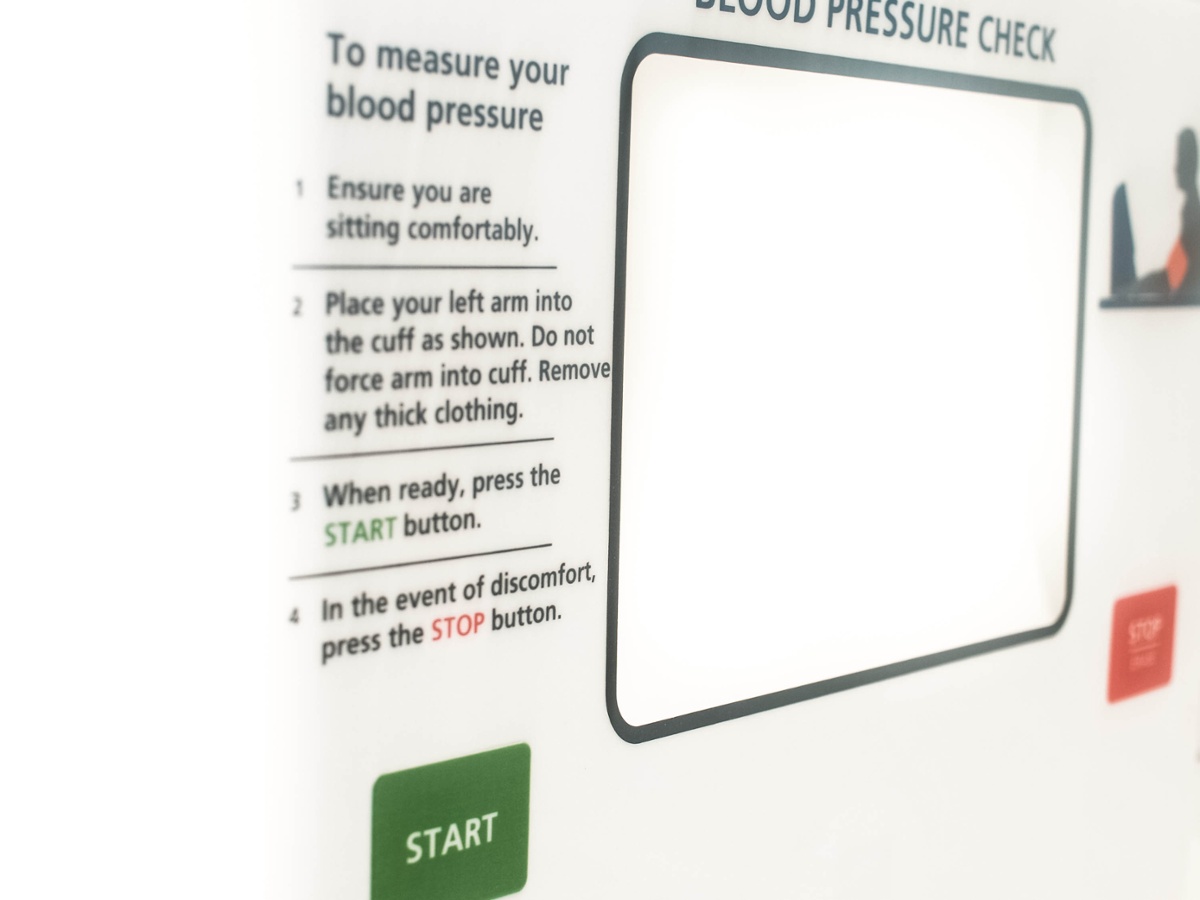 Cutting-edge printing options
Different requirements call for different printing techniques. Our expert team can recommend the best option for the needs of your graphic overlay.
From traditional to extraordinary
At Tapecon, we have the capacity and knowhow to make graphic overlays of all shapes, sizes, and purposes. If you're not looking to reinvent the wheel, we can quickly produce a simple, time-tested overlay to your specifications.
And if you need something more specific and unique, our team can design and engineer a custom solution with a multitude of features, including textures, die cuts, adhesives, embossing, display windows, backlighting, and more.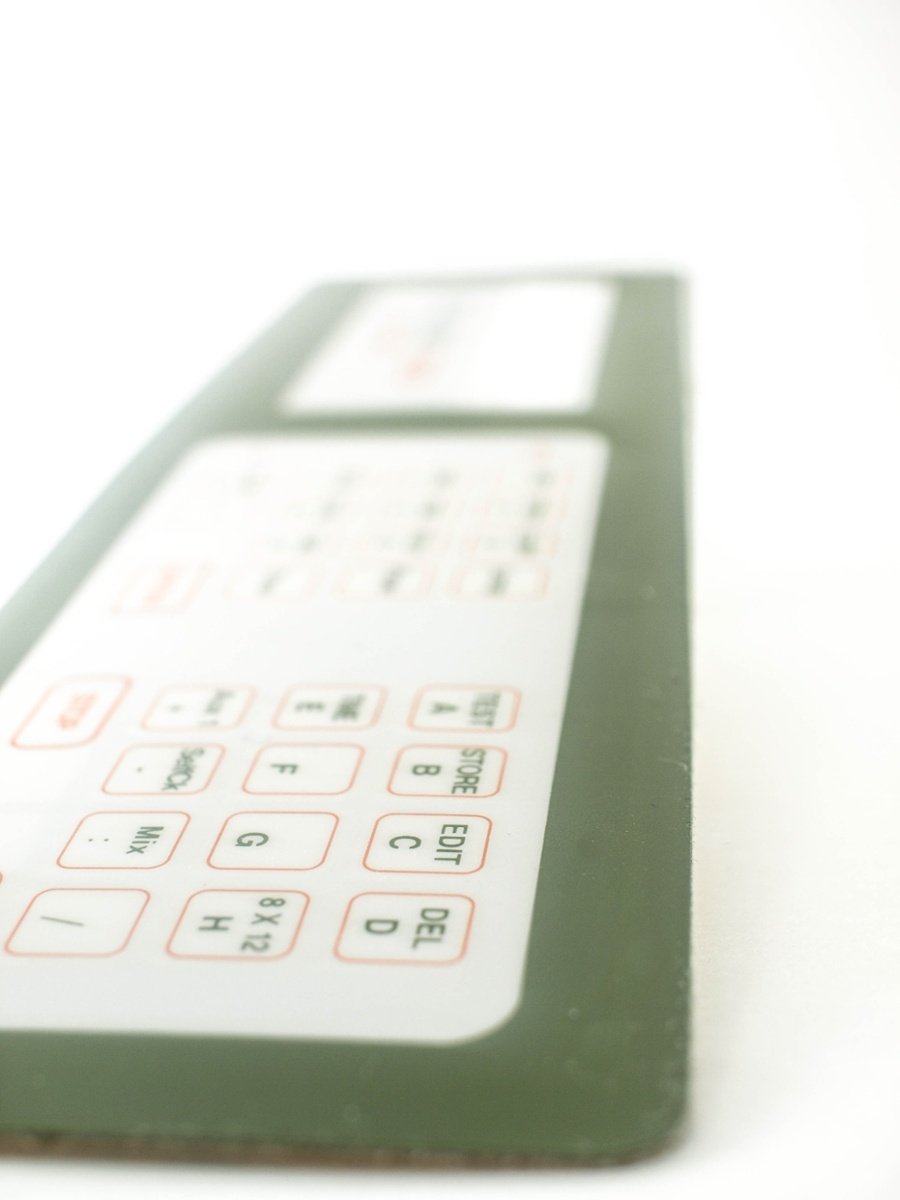 Finishing Services
Need more than just an attractive, functional overlay? We can assist in everything from assembly to testing to the delivery of ready-to-install machine interface units.
And when you work with Tapecon, you can count on exceptional attention to detail and quality every step of the way.
Applications and Services
If your design calls for a graphic overlay, you may also be interested in learning about other ways Tapecon can improve your product.
Let's Get Started
To learn more about partnering with Tapecon, fill out this short form and a Tapecon representative will follow up with you as quickly as possible. As a fifth-generation family business, we pride ourselves on being trusted manufacturing partners for our clients, and we look forward to working with you.
"Tapecon reviewed our proposed design and gave us prompt professional assistance."
Research Engineer
"Great interaction and professionalism for a start-up product component."
Supply Chain Consultant
"Good communication from customer service."
Purchasing Manager
"What my company appreciates most is their flexibility should we need an order or a partial sooner than the due date at the time of order submission. These attributes make them stand out in their industry!"
Senior Buyer
We regularly publish content to serve our fellow colleagues in the advanced manufacturing industry.