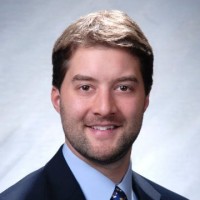 Tapecon, Inc., an internationally recognized contract manufacturer of printed and converted products, announces the appointment of Steve Davis to the office of President succeeding his father, Alan Davis, who took on the role in 1996.
Steve is the fifth-generation Davis to lead the family-owned business, founded in Buffalo in 1919 as Davis Bulletin Co. with the invention of a mechanical sign-changing machine. The machine patented in Buffalo, was used for advertising in lobbies, theaters and vaudeville shows. Davis Bulletin Co. merged with Tapecon Inc. in 1970.
Today as it approaches its 100-year anniversary, Tapecon is a highly specialized and technology-driven company offering contract manufacturing and commercialization services. Steve is a passionate advocate for organizational continuous improvement and customer relations; his efforts have been credited with creating a progressive culture of change and innovation at Tapecon over his ten years with the company.
Steve graduated from Clarkson University in 2001 with a Bachelors in Engineering & Management. After graduating Clarkson, he was hired by Cooper Industries into their two-year Manufacturing Development Program focused on operational leadership. While working at Cooper, he went on to obtain his MBA in International Business at St. Bonaventure University. In 2005, Steve returned to Buffalo to work for Tapecon. After joining the team at Tapecon in the role of Manufacturing Engineer, he was promoted to Director of Manufacturing in 2007, then named Vice President in 2009.
As an active member of the local business community, Steve is a 2010 graduate of the Leadership Buffalo program, as well as a 2011 graduate of the University at Buffalo's Center for Entrepreneurship program (CEL). He recently completed the Startup CEL program and serves as Finance Committee Chair of the CEL Alumni Association Advisory Board. He is currently an active member of the Buffalo-Niagara Partnership's Manufacturers Council, as well as Entrepreneurs' Organization (EO) of WNY. Steve is a founding member of the "UB CEL Taking Care of Family Business" program, which launched in 2014. He also maintains a strong connection with his alma mater, Clarkson University, through his role as Buffalo Alumni Chapter President.
Alan, who began his career with Tapecon in 1974, has shifted into a part-time role as he moves toward retirement. On his decision to appoint Steve into the role of President, he stated, "I have been very fortunate to have such an energetic and driven son interested in the success of this business. I have great confidence in his skill set and in his ability to lead this company on a path toward continued growth and success."
"I'm honored to lead this organization forward as we approach our 100-year anniversary," said Steve. "We plan to continue our legacy of being a city based, family-owned and operated manufacturing company with a commitment to our team members and to our community."