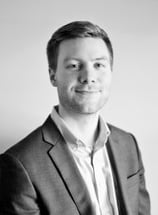 Tapecon, Inc. is honored to announce the promotion of Jeff Davis to Customer Service Manager. Jeff joined the company in 2011 as a Project Coordinator, then moved into a Quality Technician role. In 2014, he transferred into a Customer Service Representative role and advanced to Customer Service Supervisor in 2016.
Tapecon Inc. President, Steve Davis, stated "We are excited to congratulate Jeff on this promotion and support him on his continued development!"
Jeff holds a Bachelor of Science from Green Mountain College in Environmental Management.