One and Done – Simplifying Durable Labels with 3M Versatile Print Label Material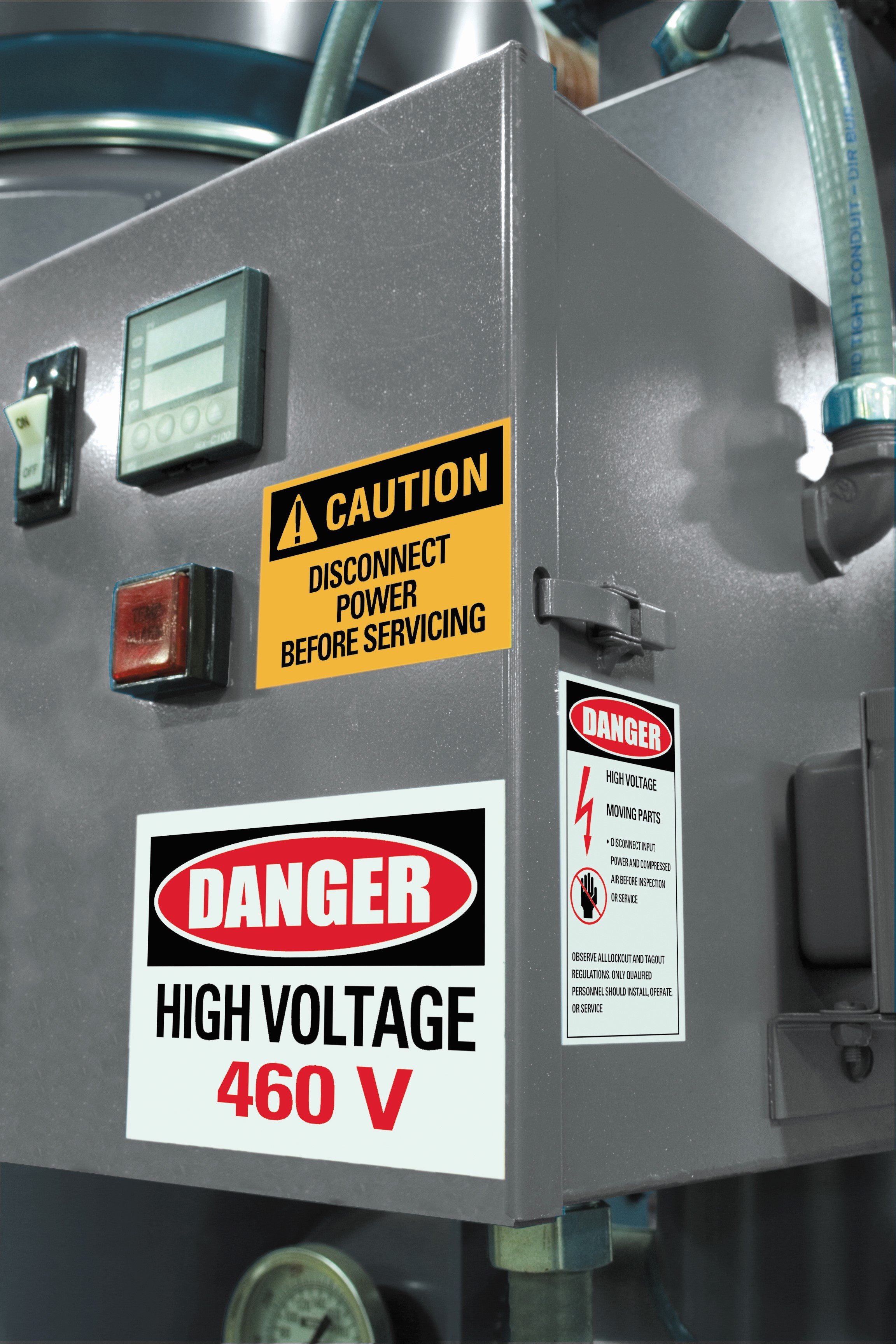 In the world of product design and manufacturing, rarely is there a one-size-fits-all approach. After all, it's called custom materials converting for a reason.
However, when it comes to creating durable labels, there's a single product line that is often a great starting point regardless of your application or environment. Here at Tapecon, many of our customers are thrilled to learn about 3M™ Versatile Print Label Material and how it can be used for a wide range of durable labels.
What is a durable label?
When you need a label, decal, or overlay to last (and be legible) for a long time in harsh environments, there are a few aspects to consider.
First, you must select the right substrate material, which must be rugged yet printable. You can also add protection to the substrate with an over-laminate or coating. Next up, you need to choose a printing method and ink that enhance durability. Finally, you need the optimal adhesive for a reliable bond and desired longevity.
If that sounds like an overwhelming list to consider, don't worry. 3M™ Durable Label Materials are ready to take on nearly any application and job, whether your label must withstand time, water, UV rays, abrasion, chemical, and more – all while ensuring top printing performance.
Here's a demonstration of how 3M Durable Label Materials hold up against chemicals and solvents, compared to standard materials.
Benefits of 3M™ Versatile Print Label Material
Of the four considerations listed above, the one that can be the most challenged for product teams is the substrate material. Well, good news: 3M has dramatically simplified the materials selection process with 3M Versatile Print Label Material – a single substrate with an innovative topcoat that can be confidently used for most durable labels.
3M Versatile Print Label Material boasts several advantages, including:
Versatility – Works with many printing methods and inks, including flexographic (water-based and UV), screen printing, toner, thermal transfer, and UV digital inkjet.
High print quality – You don't have to sacrifice stunning graphics for durability. Achieve vibrant colors, crisp edges, near-zero edge bleed, and a high-gloss topcoat. The material can even be used for variable data, bar codes, and color matching.
Flexibility – Consolidate the number of materials you utilize to maximize value, improve efficiency, and simplify inventory.
Proven results – Fully tested and verified to deliver outstanding results on a wide selection of presses.
Why work with an experienced printer for durable labels
Creating a durable label is not your standard printing job. That's why you should choose a partner with the right combination of materials expertise and printing capabilities.
At Tapecon, we have extensive experience with durable labels for several industries. But each project starts with understanding the needs of your application. We consider a wide range of factors during materials selection, including the surface type, environmental contaminants, label lifespan, adhesive requirements, size and shape of the label, and functionality such as barcodes or variable data.
Based on that information, we can recommend the materials that best suit your needs, whether that's 3M Versatile Print Label Material or another solution from 3M's extensive product line. Our expert team can also recommend the best printing process and any other advanced techniques to enhance the beauty and durability of your label.
Let's make something great
With over 100 years of manufacturing experience, Tapecon works with product teams to solve challenges, create products, and enhance lives. Learn more about our labels and decals applications.
Subscribe To Our Monthly Newsletter