When working on a medical device, we are often so focused on our specific task or responsibility, it can be easy to lose sight of where your efforts fit into the big picture. But the reality is, what you're making is being used in the real world by real people – whether directly by a patient or to help a medical professional do their job more effectively or efficiently.
To keep this in perspective, here are a few common medical device components and the value that they provide.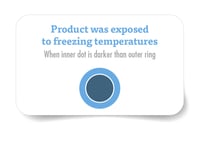 Featuring specialty inks that change color in the presence of a chemical or environmental condition, printed indicators improve safety and reliability throughout our medical system. Printed indicators can be made for a wide range of uses, including monitoring temperature of medications, confirming sterilization of equipment, and using radiopaque markers to improve the accuracy of diagnostic tests.
Converted Adhesives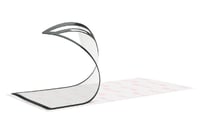 Medical devices are complicated products, and therefore many components need to be securely assembled and held together. New, innovative adhesives create strong bonds while being lighter than mechanical fasteners. Once an adhesive or tape is selected based on the substrate and usage, the size and shape of the raw material can be customized to fit the design, which enhances the product's functionality and appearance.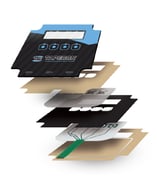 The majority of medical devices have some sort of control panel. Membrane switches – which combine a graphic overlay and electrical switches in a single unit – are a popular option in medical settings because they are compact, reliable, and user-friendly. They can also be manufactured using materials with anti-microbial properties to help prevent the spread of illness. Finishing touches can include branding or protection for durability or easy cleaning.
Shielding tapes are effective and cost-efficient solutions for protecting medical devices from electromagnetic interference (EMI) and radio frequency interference (RFI).Since a precise fit is important for achieving optimal performance, raw material shielding tape can be made to exact design specifications using converting techniques such as die-cutting and slitting.
Printed graphics on medical devices can serve many purposes. Branding, of course, but also functional uses such as conveying important warnings and instructions. It's important to consider the product's use and environmental conditions to create a label that will provide the right durability, resistance to chemicals, ability to withstand abrasion, and other factors.
Many types of medical devices need to be as small, thin, and flexible as possible. Flexible printed electronics can be printed with thick film screen printing or other methods using conductive materials on a pliable substrate. This innovative, cost-effective approach can be used for various types of sensors (for example, beds mat for sensing patient movement) and smart labels such as near-field communication (NFC) and radio-frequency identification (RFID).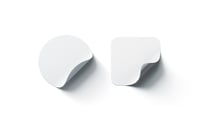 Wearable medical devices are improving patient monitoring, gathering valuable data, and enhancing outcomes like never before. One of the biggest challenges when designing a wearable device is securement to a rather difficult substrate – skin. Thankfully, innovative skin tapes and patches offer effective, safe, and customizable solutions for these types of products.
Every little detail can matter in a medical device. In-mold decorating (IMD) can be a great manufacturing choice for plastic body components, housings, and enclosures. Not only does IMD eliminate the need for adhesive-backed graphics but it can also incorporate hard-coated and scratch-resistance surfaces that improve the durability of the product. IMD surfaces are also easier to clean, which can help prevent hospital acquired infections.
Experienced Medical Device manufacturing
At the end of the day, the work we put into creating the best medical device possible is an example of our core purpose to solve application challenges that enhance people's lives. At Tapecon, we are proud to partner with OEMs to help them achieve their goals and better serve their customers. That includes everything from design consultation to materials recommendations to contract manufacturing to the assembly of final products, all done in our ISO 13485 certified and FDA registered facility right here in the United States.
Get Started with Medical Device Solutions
At Tapecon, we have over 100 years of experience helping customers solve their complex product challenges. Learn more about our medical device components applications.