Optimizing Your Manufacturing Cells
Many companies strive for lean manufacturing to increase efficiencies, reduce risk, enhance quality, reduce waste, and other desirable outcomes. This guide covers the benefits and limitations of organized manufacturing cells, typical implementation and techniques, and the difference between in-house and outsourced manufacturing.
Benefits and limitations of cellular manufacturing
Implementation and common techniques
How manufacturing cells impact the workforce
In-house versus outsourcing manufacturing cells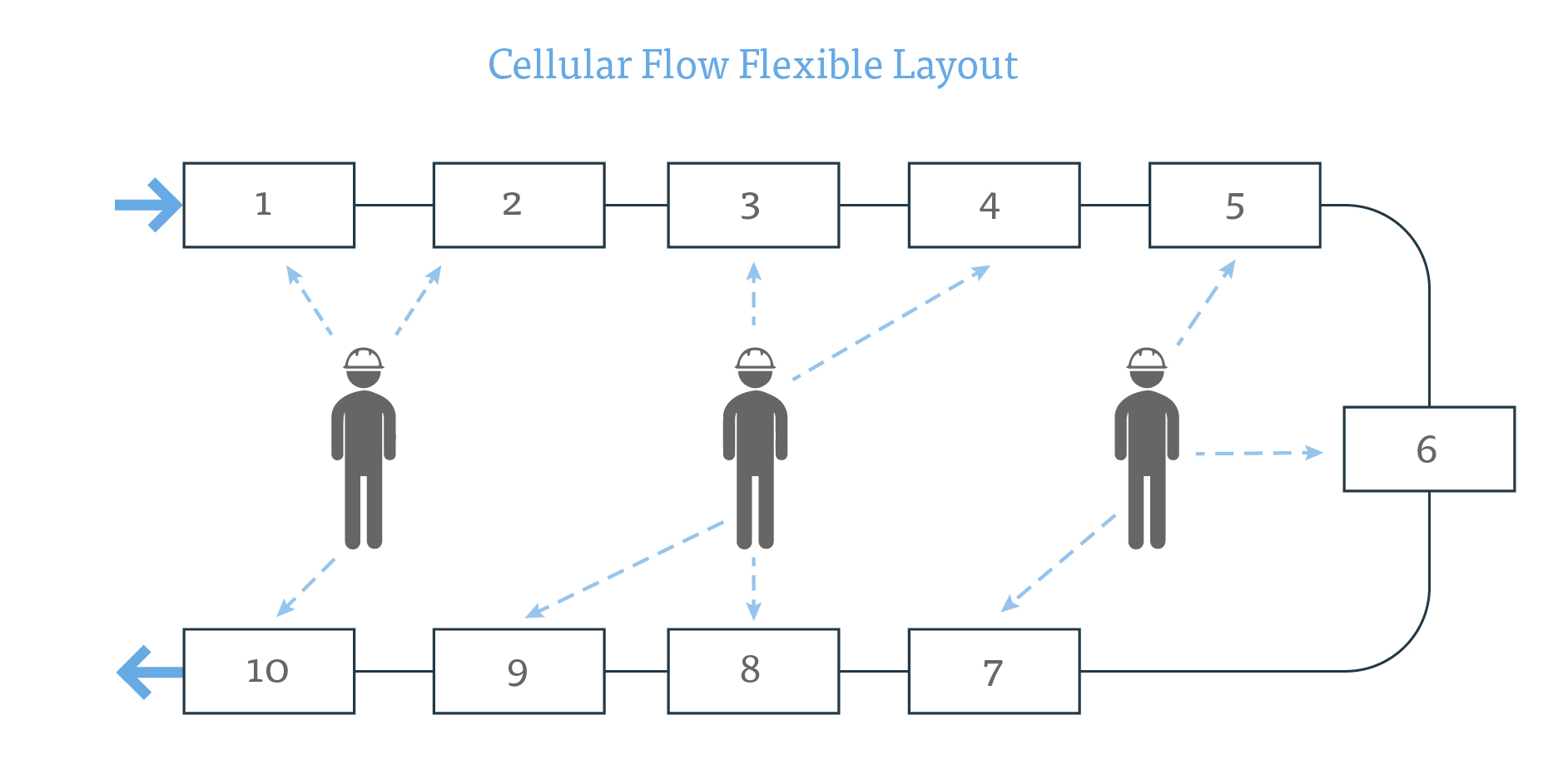 Understanding Manufacturing Cells and Production Models
Cellular manufacturing (also called work cell or small group manufacturing) is a production model in which different processes are consolidated and performed in a logical sequence within a single area. Compared to a traditional assembly line – where each stage performs a single, repetitive task – cellular manufacturing enables a component or full product to be assembled in a continuous flow.
"Tapecon reviewed our proposed design and gave us prompt professional assistance."
Research Engineer
"Great interaction and professionalism for a start-up product component."
Supply Chain Consultant
"Good communication from customer service."
Purchasing Manager
"What my company appreciates most is their flexibility should we need an order or a partial sooner than the due date at the time of order submission. These attributes make them stand out in their industry!"
Senior Buyer