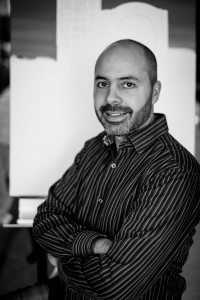 Tapecon, Inc. is proud to announce their Global Supply Chain Manager, Michael Gebera, has been named President of Flexo Purchasing Network, LLC. Flexo Purchasing Network is a member run purchasing cooperative that was formed by fifteen Flexible Packaging Companies from across the United States and Canada with the mission to help each member increase profitability through leveraging purchasing power and create mutually beneficial relationships with their suppliers.
Tapecon, Inc. is an internationally recognized contract manufacturer of printed and converted products. A large portion of our projects is driven by having the right supplies and the right partners to get the job done to our level of expectation.
Tapecon Inc. President, Steven Davis stated "We are very fortunate to have Michael Gebera a part of the Tapecon team! We are excited for Michael's dedication to Flexo Purchasing Network, and know that he will continue to build a thriving purchasing/supplier network for not only Tapecon, but the other companies involved in the cooperative."
"I'm honored to lead Flexo Purchasing Network as President for the next term," said Michael. "I plan to continue the push to strive towards our goal of expanding the group and adding companies to our network that fall between the $5 million and $60 million dollar sales level. By building a strong cooperative network, the members will receive direct return with their purchasing and supplier relationships."
Michael has been working with Tapecon Inc. for 10 years this month. He will sit as Flexo Purchasing Network's President for 3 years.
About Tapecon, Inc.
Tapecon is a contract manufacturer that focuses on Medical/Medical Device, Industrial OEM, Electronics and Military/Aerospace markets. Products include: single-use medical diagnostics, printed electronics, custom converted functional parts & shields, product identification, and other printed markings. Tapecon's services platform includes: in-house industrial & electronics engineering, commercialization services, validation services, graphic design, prototypes, and supply chain maximization. The mix of competencies drive value for our customers. Tapecon is ISO 9001:2008 & ISO 13485:2003, FDA & ITAR Registered, and cGMP Compliant. www.tapecon.com
About Flexo Purchasing Network, LLC
Flexo Purchasing Network is a member run purchasing cooperative that was formed in May 2015 by fifteen Flexible Packaging Companies from across the United States and Canada. The mission of the company is to help each member increase profitability through leveraging purchasing power and create mutually beneficial relationships with our suppliers. www.flexopurchasingnetwork.com