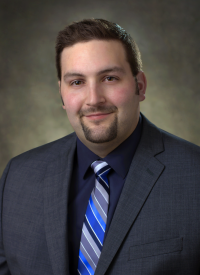 Tapecon, Inc. is proud to announce the promotion of Greg Davis to Production Manager. Greg has progressed through various roles with Tapecon including Process Engineer and Production Supervisor prior to his last effort as Lead Production Supervisor.
Tapecon Inc. Director of Operation, Michael Gebera stated "In working with Greg over the last 4 years, I watched him learn and grow. We are excited to congratulate Greg on this well-deserved promotion!"
Greg has previous experience working as a Production Supervisor at a Medical Device Company. Greg also has a Bachelor of Science from Clarkson University in Global Supply Chain Management.