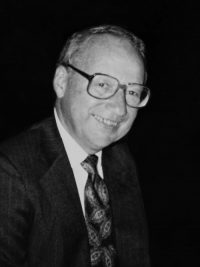 Tapecon honors the life of Harlow Davis Jr. Harlow was the 3rd generation of ownership of Tapecon.
Harlow joined the Davis Bulletin Company (company name prior to Tapecon) in 1948 after serving in the Army. He became President of the company in 1970. Harlow was then named Chairman of Tapecon in 1983. He built business relationships that have helped Tapecon continue to evolve and innovate throughout the years.
Harlow was also a founding member and supporter of the Specialty Graphic Imaging Association (SGIA) since 1948.
Tapecon Inc. President, Steve Davis, stated "My family is proud of my grandfather's lifelong commitment to our family business. His support of SGIA as a founding member shows his commitment to SGIA and his appreciation of the sustained value of our longstanding SGIA membership."