For 100 Years, Tapecon has been providing our customers with better product solutions by evolving through innovation. Our evolution has allowed us to continually solve the complex problems of our customers and be the trusted manufacturing partner they desire.
In honor of our 100 Year anniversary, here is a timeline of various events in our history that helped shape our company: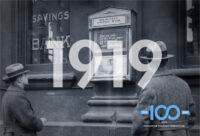 In 1919, the Davis Bulletin company started manufacturing the mechanical sign-changing machine.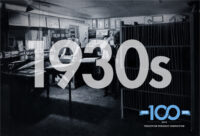 In the 1930s, screen printing was introduced, and silk screens replaced hand-painting of signs.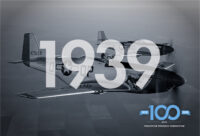 Around 1939, World War II brought the production of water slide-off decals for airplanes and the war effort.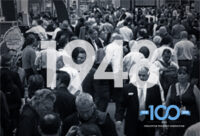 In 1948, Tapecon was a founding member of the Screen Printing Association (SPA), which is now the Specialty Graphic Imaging Association (SGIA).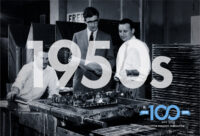 In the 1950s, the advent of pressure sensitive adhesives caused a move away from water slide-off decals.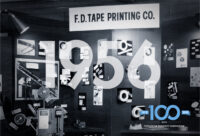 In 1956, Stan Fulwiler founded the FD Tape company in Rochester, N.Y., a small flexographic printing company.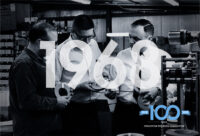 In 1968, FD Tape Company went public as Tapecon Inc, a name that implies "conductive tapes."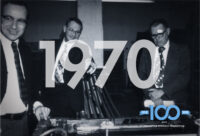 In 1970, Davis Bulletin Co merged into Tapecon Inc. as a wholly owned subsidiary.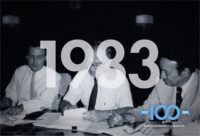 In 1983, Harlow Davis and Tom Hale purchased the controlling interest in Tapecon Inc.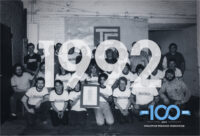 In 1992, Tapecon Inc takes the company private as a Sub S corporation.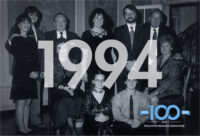 In 1994, the Davis family takes full ownership of Tapecon Inc.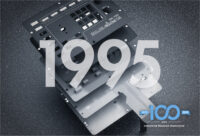 In 1995, Tapecon acquired Duragraphics, adding membrane switches as a full-service product line.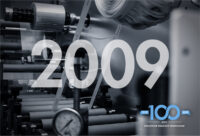 In 2009, Tapecon celebrated 90 years of innovation and made strategic investments in industry-leading digital printing and die cutting equipment.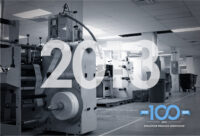 In 2013, Tapecon consolidated two factories into one renovated, expanded and medically compliant space in Buffalo, NY.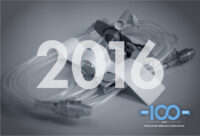 In 2016, Tapecon acquired Ryandra Inc, adding cohesive tape as a product line.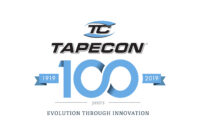 In 2019, Tapecon celebrates 100 years of Evolution through Innovation!
Check out our 100 Year Anniversary Video: