Unpacking the Benefits and Material Considerations for Tamper-Evident Labels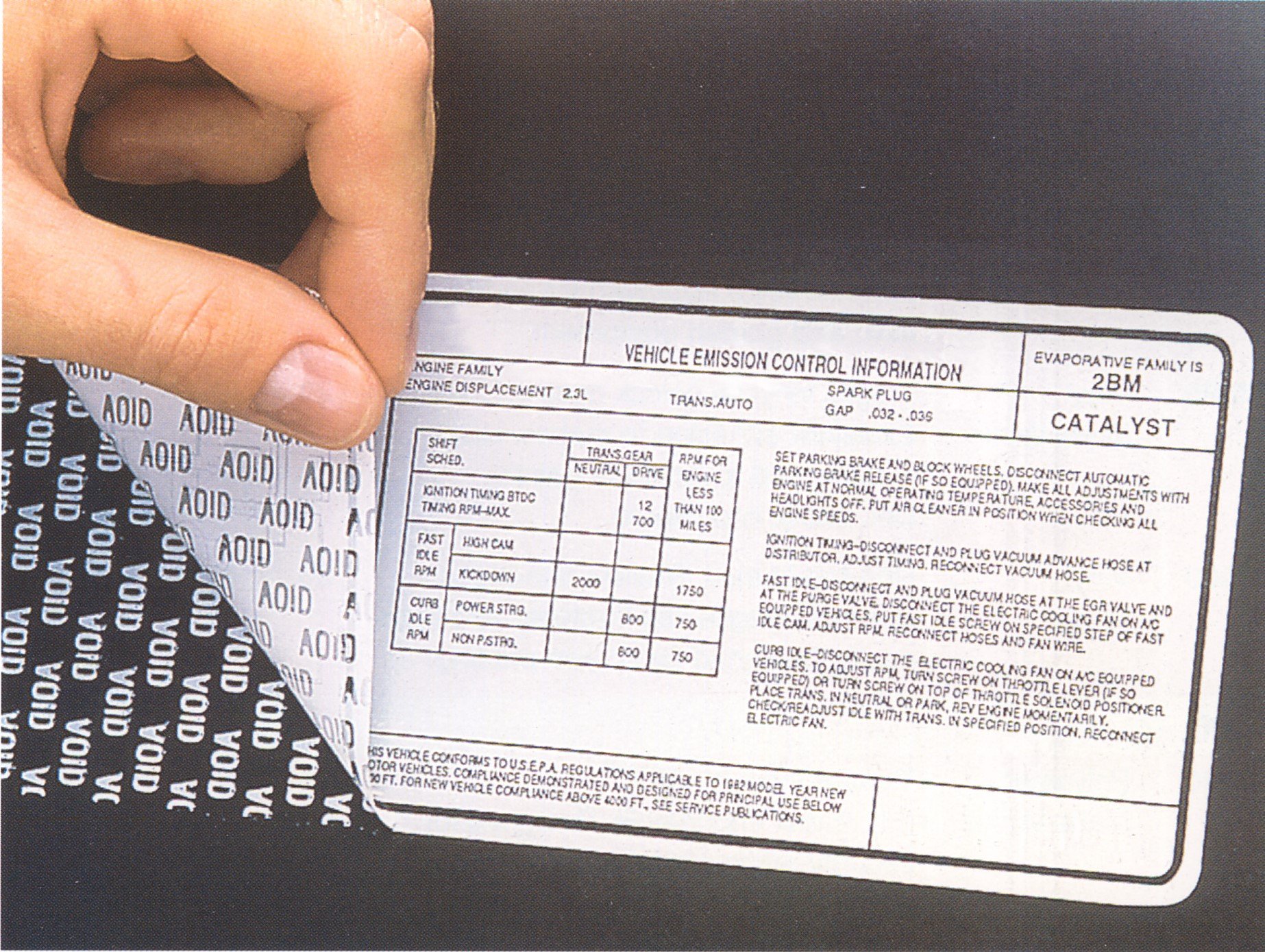 If you've ordered takeout or delivery food in the past two years (and who hasn't?), you have likely noticed new methods to demonstrate that your food is "safe." The most common application is a sticker that seals the bag or container. If your order arrives and the sticker is ripped, it's a sign that someone may have handled your food after it left the kitchen.
In addition to giving you peace of mind, this is a simple example of tamper-evident labels, which are becoming more prevalent and necessary in many industries – not just food service. In this article, we'll dig into applications for tamper-evident labels and the benefits of using 3M™ tamper-evident materials.
What are tamper-evident labels?
In general, a tamper-evident label is a security application that protects products and consumers against tampering, fraud, theft, and counterfeiting. The label or seal will provide visible confirmation if (and only if) the label is opened or improperly accessed. This change is not reversible, so the label will be identified as tampered with during transport or when it arrives with the customer.
Each industry may have a slightly different definition of what constitutes a tamper-evident label. For example, the FDA requirements include, "Having one or more indicators or barriers to entry which, if breached or missing, can reasonably be expected to provide visible evidence to consumers that tampering has occurred." Additionally, the requirement states, "The package is required to be distinctive by design or by the use of one or more indicators or barriers to entry that employ an identifying characteristic (e.g., a pattern, name, registered trademark, logo, or picture)."
Industries and applications
As you'd expect, tamper-evident labels are commonly used in industries that require a high level of fraud protection and quality assurance. A quick list includes:
Automotive
Consumer goods
Electronics
Industrial
Medical and pharmaceutical
Military and government
Packaging
Transportation
That being said, applications for tamper-resistance labels continue to expand. With the ability to use variable information printing (VIP), we're seeing more tamper-resistant materials used for bar code tracking, brand and instruction labels, warning labels, track and trace applications, and more.
Three types of 3M tamper-evident labels
Since tamper-evident labels offer specialized and distinct functionality compared to traditional labels, selecting the optimal materials for your application is critical. Fortunately, 3M offers three categories of products with different methods for indicating tampering.
Destructible – Rather than the label cleanly peeling off the surface, the materials fracture to deter removal and leave visual evidence of tampering
Void – When the seal or label is removed, text showing "VOID" is permanently left on the underlying surface
Triangle – When the seal or label is removed, a pattern of small triangles is left on the underlying surface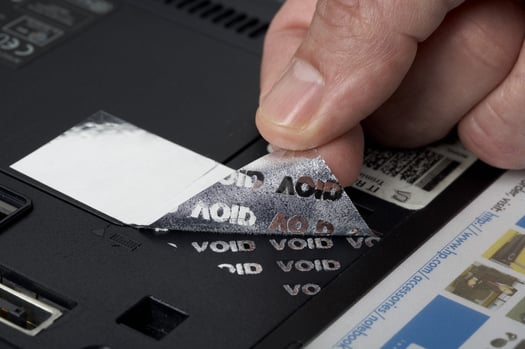 Considerations and options for tamper-evident labels
When designing a tamper-evident label, there are several considerations beyond the type of security method (destructible, void, or triangle). 3M's line of tamper-evident materials gives you a wide choice of features, adhesives, and printing capabilities.
Facestock – Available in paper, vinyl, acetate, and polyester
Adhesives – Availed with 3M's specially formulated acrylic adhesives, offering bond strength, tack, and clarity on a variety of surfaces
Aesthetics – Choice of multiple coatings, colors, and patterns
Evident colors – Void and triangle materials available in silver or white
Printing – Compatible with thermal transfer, digital inkjet, laser, and dot-matrix printing processes
Liners – Available with glassine, poly-coated Kraft, densified Kraft, and supercalendered Kraft liners
Manufacturing partner for tamper-evident labels
Incorporating tamper-evident labels in your product is an excellent strategy for protecting your customers and intellectual property. As a 3M Preferred Converter, Tapecon has in-depth knowledge of 3M's tamper-evident materials. After helping you select the ideal raw materials, we provide a full range of converting and high-quality printing services to create your final tamper-evident label.
Let's make something great
With over 100 years of manufacturing experience, Tapecon works with product teams to solve challenges, create products, and enhance lives. Learn more about our label and decal applications.
Subscribe To Our Monthly Newsletter